Welcome to the American Ancestors Official Website
FREE RESEARCH
Many people have hit a brick wall. Everyone hits a brick wall at some point.
The Expert Researchers at American Ancestors are extremely experienced.
You may have a problem, but our Researchers have seen most of these
problems many times. Our Researchers have traveled to most County Courthouses
and Historical Societies in the Continental United States. As well as many
other repositories a family researcher has not visited.
Our Researchers are prepared to help you.
In depth research is always the best option. But we are limited in being able to help
and we desire to help as many as possible.
The scope of our free assistance is as follow's:
Our assistance is limited to the following countries:
All of the United States including Hawaii & Alaska.
England, Scotland, Ireland, Australia, New Zealand.
Research questions could range from DNA to Native American Ancestry
Or finding an individual, etc.
We will attempt to answer one question or research question.
Obviously we don't use a Chrystal Ball, so there are some
really difficult research problems we will not know the answer to.
In this case we will offer the best advice to overcome your
Research Problem.
To obtain our assistance please go to our "Contact Us" page.
At the top of the inquiry, in Capital letters type the words
"Free Assistance"
Type a brief explanation of your Research Need.
Include the full maiden name of the individual. Include birth, death, marriage
dates and places of the individual.
Include the full name of the Spouse and if they were married more than once.
If you know the parents names include them.
Include the location and times your ancestor lived in those locations.
If information is doubtful, place a ? on the information.
We will reply to your inquiry as quick as possible.
The Mandarin.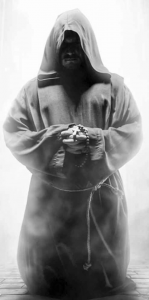 January 10, 2019