Welcome to the American Ancestors Official Website
Destroyed Courthouse Records
Not all Court records are stored in a courthouse. Sometimes there is an Annex that holds the court records. Many times the Court Records are in an offsite storage facility and need to be requested.
Sometimes all the records are not destroyed or an index survives. Sometimes there are old vaults that workers do not know exist. The Works Progress Administration workers, in the 1930's, completed surveys or records contained an courthouses. Many Courts have many of the same types of records, but every courthouse contains different records. You won't know all of them until you personally visit the Courthouse and look inside the rooms. Copies of many Courthouse records are transferred to other places. Many places that have duplicate records are: State and National Archives, Libraries, Historical and Genealogy Societies. Many Lost Court records can be found in other sources. As an example I found a copy of My 3rd great grand uncles Naturalization records from pre-1906 San Francisco Earthquake. That record was found at the National Archives in DC in a Homestead application file. It was needed in a Homestead Allotment application in the 1860's.
It is reported that the 1890 Federal Census was all destroyed. Many State repositories have copies of their own Census Records, but are not cataloged and a lot of onsite searching is needed to find these. Sales of Land at time of death is often contained in Newspapers.
December 3, 2019
DNA & Ancestry.com for research
Ancestry & DNA to help with Research
It should have been highlighted a lot more, but ancestry.com just released an updated version of people's DNA results. And it is excellent.
It doesn't really help with research very much, yet is extremely accurate for a family tree. How do I know this? As a professional genealogist I have accurately traced my ancestry back over 10 generations on each family line. With documented source material. Because of these results I can accurately state that ancestry.com DNA accurately matches all of my ancestor's original locations accurately. I have 52% Irish Scottish & 48% English. This is correct.
This is a great improvement. However, to get a better reading and help using DNA for Ireland and England it is better to use an English based DNA test. This allows many more possible DNA matches with many more people.
Ancestry.com is a must DNA test for the United States. But one needs to do a DNA test to cover the majority of people in the USA.
23&me.com offers one of the DNA tests and Familytree.com offers the other tests.
Ancestry.com and Familysearch.org are the tow company's that have the best records for the USA. Findmypast.com has the best records for English and Irish research. Along with The Genealogist.com and familysearch.org
Familysearch.org has most of the Church of England parish records. However the genealogist.com has all the Quaker records for England. Then myheritage.com
If your ancestor came to the USA in the 1800's to 1900's and you can't find their parents there is a way that could get through this problem. During the 1800's many families couldn't afford the trip to Australia a son might try for the USA as it was half the price. But one could earn twice as much if they made it to Australia.
If you have an ancestor that you don't know the names of the parents because they died before death certificates became available, try and see if a sibling immigrated to Australia. Death and marriage certificates in Australia were much more informative. Since 1852 they name both parents, including maiden name, and where the person was born. And how old at death. They also list all the children of the individual at death.
November 21, 2019
Native American Tribal Enrollment
What are the steps of retaining a Qualified Researcher to find your Native American Ancestors?
1. Native American Research is very difficult. A normal Genealogy Professional cannot provide the expertise needed to find Native Ancestors.
2. To have repertoire and trust with a Federal7. ly Recognized Tribe a Professional Native American Researcher should be able to fluently speak a Native American Language. This person would then personally travel to the Native Tribe and be granted access to the Tribes Records. A white person from the U.S. would normally have ancestors that killed Native Americans. Hence, the Tribe will not help them. They will either state that they have no records or the records can't be released under the privacy act.
3. Native American records were generally kept by the U.S. Government. This means the records might be thousands of miles from the location of the Tribe. My records from New Mexico are in multiple locations: Denver, California, Seattle, and Washington D.C. You have to travel as a Native American Researcher to be successful.
4. Native American names are a description of the individual Indian's traits in their tribes language. Over time these names change. And end up in English.
5. I am Native American and I help people like you, qualify for Tribal Enrollment. I have connections in the Bureau of Indian Affairs and know many tribal leaders. If you really want to find your Native Ancestors and not be duped by someone who will take your money and simply sit at a computer or use the FHL Family History Library you need to talk to me. There is no other way to find these records other than for a Professional Native American Specialist to travel to the various repositories throughout the U.S. and where your Native Ancestors lived.
6. If one of your ancestors was adopted there is a special Federal Law that requires states to make the adoptee's records available to you. We have this information.
7. Doing this yourself or hiring a non Native researcher will cost you years of time and money. I am worth retaining and I will search everything available. Send me an email at [email protected] or call me at 801 836-1996.
Every person's ancestors have a different story, different details that lead to who they are. Your Native Ancestors are no different. They want to be found and they want you to find them.
Frankie
November 12, 2019
Should I hire a Certified Genealogist?
What is a Certified Genealogist?
Certification in Genealogy is different to a being Trade Certified. A trade is Certified by a State or the Federal Government Agency. A Genealogist is not.
A Certified Genealogist is Certified by an Amateur Board of normal people.
Hence you have a board made up of white people who are certifying researchers for Native American Research. People who can't speak Native and will not be accepted to look at tribal records owned by a tribe. The only Certified Native Researcher is Frankie Davis at AmericanAncestors.info who has certification by the Tribes.
Most Certified Researchers simply pass a written test. Basically those who sit in front of a computed with access to only about 10% of Records and who you as an individual can search yourself. The only way to properly do Native Research is to hire a Native American Specialist. They need to speak a Native Language Fluently and to have visited most tribes. That cuts out 99% of all researchers who claim to be Native Researchers. That just want your money.
A true Researcher for any research should have experience. They need to have traveled to many courthouses and locations to understand where the other 90% of records are located. They could be where your ancestors lived or they may be in a completely different state. Native Records are like this and you better have an experienced Native Researcher who knows these locations. Typically most qualified researchers are not at progenealogist or myheritage or recordclick or heritageconsulting or legacytree.com.
Stop throwing away your money by hiring incompetent and subpar researchers who have fancy websites.
October 10, 2019
Real Research for your Family
To all of you who visit our website. Thank you.
I am deeply disturbed by an incident that happened a while ago. I gave a lecture in Santa Fe, New Mexico. So a member of the class went and hired someone else in the class and spent all their money on them. The research didn't reveal anything. Then they came back to me and asked me to do the research. How sad! and how silly.
So what I do now when I'm lecturing is tell everyone that we also do research.
The problem with the above person, is that I couldn't do the research effectively. Let me explain.
Proper research cost Money. Last week we traveled to Post and Lubbock, Texas. We also traveled and did research in Santa Fe, Santa Rosa, and Ft. Sumner, NM.
I needed to pick up a death certificate from Santa Fe. This took two hours, or I would have to wait by mail for 12 weeks. I then checked Catholic Church records in Santa Rosa. I went to the County Clerk's office where the staff were very helpful. They did this because we were there in person. The staff has to lift multiple large heavy books. They have no problem with this, but they do by mail.
Then I went to the District Court looking for a 1820's divorce. You want the full case, not just the decree. These normally include date and place of marriage and list all the children and why the divorce. Back then there was no such thing as a Divorce just because you wanted it. You had to prove there was real problems, like abuse or abandonment.
We then walked the Catholic Cemetery in Santa Rosa and visited the Funeral Home. Unfortunately when this funeral home was brought in 1973, the previous owner took all the records.
Traveling to Ft. Sumner we went through the same process. County Clerk, District Court, Cemetery's. We found multiple marriage records and Tombstones. It is important to visit the cemetery sites in person because family members are often buried in a Family Plot or very close together. I can't find that on online.
This funeral home had all their records back to 1923. When I was at the Funeral Home, the Preivious Catholic Priest from Santa Rosa was there. He was very helpful and we then went to the Library and researched newspapers. One of which stated the wife of 4 weeks shot herself in front of her husband in Pintada. He run to his house, garbed his riftle and shot himself. He didn't die and they took him to El Paso, Texas, Hospital. This was 1934 and had been hidden by the family and never talked about again. We then traveled down dirt roads to Pintada looking at old cemeteries.
Then we were off to Lubbock and Post, Texas, where we found obituaries and tombstones which revealed the information we needed.
This is a brief synopsis of our research trip. And it cost money. We needed to rent a four wheel drive, hotels, food, gas, etc. This is where over half our fee is used for.
We would never have accrued this information except for our research trip. Less than 10% of research information is online.
DNA is fine, but should only be used as a guide to find hard evidence and needs to be handled by an expert.
Just because a DNA test may say you are 50% Indian, does not mean you are 50% Indian. The only thing it proves is that you have at least one Indian Line in your Genealogy. A person does not inherit a certain % of genes from any specific ancestors. Native American is a dominant gene. It could be the great grandmother was Indian, yet because her gene is dominant, 50% of her genes may be passed on indefinitely. Most people would interpret a 50% result to mean that one of the parents are full blooded Indian. This is not true. So one needs to speak with an expert, instead of a commercial company like Ancestry.com or other commercial companies that have paid employees who really only answer questions that they are programed to answer to sell DNA kits.
We speak with the scientists and we know the truth.
So be careful. We are one of the very few who travel to find your ancestors.
And we will save you lots of money.
We do what needs to be done, quickly. It would take you years and hundreds of thousands of dollars to do what we do. We do "who do you think you are" without spending millions of dollars and with 50 researchers.
This is the premium, number one, Genealogy company.
Merlin.
April 13, 2019
Are your DNA results real?
This is the real question.
You can check your DNA results and often find that while you thought your ancestors came from Austria, they all ended up coming from France. Or something similar.
At Ancestry.com they had a recent issue where many people went back and found this to be the case. This is a lesson for everyone. Ancestry.com 23 and Me and Familytreedna.com, and that is the big three. If you are using these services for genealogy you should do a test with each of these companies. This will cover most of the people in the United States who are looking for relatives and have taken a DNA test. These test are analyzed for "Genetic Markers". An algorithm is then used to match your DNA with people from other places in the World. This is how you are matched against other people who take a DNA test. It is best if you post a credible Family Tree to go with these test results. These algorithm's are constantly being worked on by genetic scientists and updated. Hence your Family Matches are meant to be more accurate as time progress's. Unfortunately there are also what Geneticists call mutations in Family Trees at some point. No one knows where or when these occur but they do. This sends anomalies throughout your Family Tree and often lead to inaccuracies. A genealogist draws conclusions from the evidence they collect on their families. DNA algorithms do the same. When they receive additional information or data, the results often change.
The only way to accurately use DNA for genealogy is to first find proof that your ancestral lineage is correct. Then the DNA can confirm this. The following are major points to prove DNA testing.
1. Don't listen to Genealogy Companies selling DNA testing. You will talk with a sales representative. You might as well be buying a used car from a Car Salesman. They don't know everything, but they will surely tell you what you want to hear, to acquire a sale.
2. Many people want to find their Native American Ancestry. The only thing the DNA test will do, is confirm you are Native American. It won't tell you the tribe or accurately predict how much Native Ancestry. Your results could even declare you have 0 percent Native Ancestry. I have had this happen with full blooded Native Americans. This shows you the true accuracy of the Test. The key to finding Native Ancestry through DNA is to hire a professional in this field. Definitely don't hire a genealogist who is not Native American. And don't hire someone who will not travel to where your ancestors lived. Over 90% of information needed is not online or in a library. It requires travel and the only person with the Expertise who is a member of a Federally Recognized Tribe, who travels to your family's ancestral lands is Frankie Davis. Trace Your Native American Roots
http://www.archives.com/experts/davis-frankie/trace-your-native-american-roots.html
She speaks fluent Navajo, Apache, and some Sioux.
3. If you want accurate research that is equivalent or even better that "Who do you think you are" television show offered to celebrities go to www.americanancestors.info
4. Stop wasting your time and money and hire AmericanAncestors.info
5. Talk to the Experts and give americanancestors.info a call today. They have a discount right now.
April 6, 2019
Which DNA Company Should I go with?
This is an easy answer.
As there are a lot of DNA companies which one will allow me to find a match or matches?
The odds's are that if you choose a DNA company, your relatives chose a different company.
How do you change the percentages into your favor?
The Big three DNA companies in the United States are:
1. 3andme.com
2. Familytreedna.com
3. ancestry.com
Test are relatively inexpensive these days so:
TAKE A DNA TEST FROM ALL THREE COMPANIES.
I estimate this will cover over 90% of all those who take a DNA test in the United States.
March 9, 2019
Introductory Special for finding Ancestors for Temple Work for LDS And Same Discount Rate for Everyone
1. As proxy Temple work is important to LDS Families we have prepared a project special to help all LDS people to accomplish this without spending a lot of money. This is a lot different and much better than Family History Consultants. You are receiving Expert Professional Help. When family's can't successfully find their ancestors they come to us. The LDS First Presidency came to us for help because their own Researchers couldn't find one of those people in 6 months. . Within a month, we had found everything they needed. When ancestry.com needed help with DNA projects, they came to us.
2. We will do the same thing for non LDS. Same deal.
3. Additionally we can work on an individuals LDS account to find those that have been missed in the system. ie. Lacking ordinances.
4. We will look at everyone's Ancestors. We will determine the DIRECTION, researching for these ancestors entails.
5. We will add as many ancestors as possible from our Home location. This includes utilization of online records and paid databases.
6. We will utilize the records on microfilm and books contained in the FHL in SLC.
7. We will detail further research needed.
8. We will provide a final report for each Family Case.
9. As a result and as it is for Temple work our cost for each Family is $550
10. This is being offered only until 1 Mar 2019. Payment can be check or Credit/Debit Card.
11. Everyone needs to complete a pedigree Chart.
12. This includes the maiden names, dates and places of Birth, Death, Marriages if know.
13. Everyone needs to write a brief history of their ancestors and where they think they came from.
14. This information needs to be sent to us to begin.
15. If you are serious LDS this is an opportunity you should not pass up on.
February 17, 2019
2 Useful DNA Tools for Ancestral Links
1. Taking a DNA test will cost you money. There are multiple companies offering this service, some are interconnected and some are not. You want to take as many test from as many of these companies as possible. The reason for this is simple. You are trying to find a DNA match with a distant family member. Your chances of finding a distant relative with helpful ancestral information increases greatly and you have a much higher chance of success by taking multiple tests. The big three companies are:
• Ancestry.com
• FamilyTreeDNA.com
• 23&Me.com
These 3 companies make up about 80% of all U.S. citizens who do a DNA test. Therefore you would have a 80% chance of matching a distant relative who takes all 3 of these company's tests.
2. If you do not know the name of someone's father, you can take a DNA test. Your objective in this scenario would be to link to a distant relative with the same Surname. As an example. You have a match with your grandfathers, great grandfather. But you don't know the people between your grandfather and his great grandfather. What you would know and is critical is the location the Great Grandfather was born and died. From this point you find out how many children he had, their names and where they lived. You would then find all their Children and Grandchildren. One of these Grandchildren is going to be your Grandfathers Father. This is confusing and difficult but is a direct way to bridge unknown gaps. In reality this should be left up to a professional who is used to doing this. This same method can be used to find adopted people's biological families.
January 30, 2019
Professional Genealogy Researchers
Professional Genealogical Researchers
These vary as much as Doctors. There are General Practitioners and Specialists. A general practitioner prescribes medications and knows a little about everything, but will have a very hard time identifying and healing a disease. It is the same with researchers. The following will give a synopsis of each level of researchers.
1. A degree in Genealogy is next to worthless by itself. The only place you can obtain a degree in genealogy by a U.S. College is BYU.
2. There are two places Genealogists generally obtain "so called certification"
• Board for Certification of Genealogists
• ICAPGEN
These two organizations are misleading. They are not Certified by any Federal or State, as are most industries. They are organizations that were created by individuals who test people, who pay a fee, and are accepted. They are similar to a Company with subsidiaries.
There is also a third category.
• Association of Professional Genealogists
These are Professional Genealogists who pay a fee to advertise their profession. These comprise both those who are not certified by the above Organizations and those that are.
The problem with Most Professional Genealogists
If you are an amateur Genealogist trying to obtain information about your Family and ancestors, you probably spend most, if not all of your time on Ancestry.com, findmypast, family search, my myheritage.com. You copy and are relying mostly on others who have already done the work. Unfortunately most of these people have copied others. If there is any documentation, it is scarce and you don't really know if it is your ancestor. This is a big problem. You are, "How can so many people be wrong?" They were not, only the first person was wrong, and everybody else just copied the information.
People have a very bad tendency to copy and when the see the name that matches their ancestor, they want it to be their ancestor. Hence bias now plays a part and they grab that person as their ancestor, simply because they want it to be.
So what is the difference between a professional and an amateur? Professionals tend to stick to Sources, or factual evidence. Some professionals are great at putting the Jigsaw puzzle together. However there are thousands of pieces to the Jigsaw and many get it wrong.
Most professional genealogists are not good enough to be helping others or charging fees. Yet they do it anyway for money. Most Amateurs hire a Genealogists to do research that they themselves could do. Why is this so? Because 99% of all Professional Genealogists do the same as amateurs.
What do most or 99% of Professional Genealogists do to research?
• Sit in front of a computer and use Professional Database websites.
• Use the Family History Library Resources in Salt Lake City, Utah.
• Hire a 3rd party to retrieve records. Unfortunately there is a big difference between a researcher who obtains records and a Professional Genealogists. I couldn't send someone into a courthouse record room to retrieve a document. The document may not be in the records room. But there may be something that will lead to what I want to know, or there may be a different record that may help. Each Court has numerous different records. It takes years of experience in different Counties all across the U.S. to do this. The second problem is that 3rd party people are underpaid by big companies and take shortcuts. Do you really want that?
• This leads to the most important of questions:
 How experienced and how capable is a Researcher?
 How many different States and Counties has the Researcher personally been to? This is important to see all the different types of records and where they are. The following two examples illustrate this principle.
 In Ozark County, Arkansas, there was a man named John Titsworth born in 1830 and died in 1888. How many people do you think would have this name? And were born in Ozark County in 1830 and died in 1888? Most people including Professional Genealogist would jump to assume None. After going to Ozark County, we discovered that deed books
1 + 2 were retrieved by the Circuit Judge in 1862, fearing the Yankees, would destroy them, and while crossing the Arkansas River, they were washed away. Therefore we couldn't find out who John Titsworth's father was. It turned out that the grandfather was named John Titsworth who had 5 sons. Each son wanted to name a child after their father. Two sons had sons born in 1830 and died in 1888! Which one is the correct son? We discovered that although books 1+2 were lost, there was an index. This index was unique, an example of going to the ancestors location and looking at records in person. And having experience to know how significant this record was. Probates cost a lot of money, so the County Clerk in this case, simply wrote the name of the wife into the index, along with the husband's name, date of birth, and Father. This allowed her to sell her deceased husbands property without any expense of a probate.
Example two: Native American Records for the Eastern Agency in New Mexico: One client's parent's records were in Denver, & San Miguel California. The records were not where they lived, yet we found them because of experience in doing research in every State in person.
 The problem with big companies is that almost all their researchers have very little practical field experience. This means they normally don't know where to find the needed evidence unless it is very simple. But they do want your money!
 The other huge problem is that a normally basic genealogist normally advertises in every category of research when in reality they just want the money, it is obvious they don't have the specialist skill set to do the research. A classic example:
 Professional Genealogist claiming to know how to perform difficult Native American Research, and it is all difficult.
• Do they know how to speak a Native Language fluently?
• Are they a fully blooded Native American?
• Are they a member of a Federally Recognized Tribe?
• Have they traveled and conducted research from reservations in Maine to Florida to California to Washington, and everywhere in between?
• Do they know how to obtain enrollment other than normal qualifications?
3. Large companies use Caseworkers. This means you are not in contact with the actual researchers. This means the researchers are receiving second hand information. The researcher can't call you to ask a question while on location. A researcher on location may know something the Caseworker does not. Large Companies also don't go on location. They hire 3rd Party People. You have no idea who this people are or how qualified they are.
4. How do you determine if a company is worth retaining?
Make sure the company doesn't use Caseworkers or 3rd Parties. Make sure they send their own researchers to Field locations where your ancestors lived. If it is Native American Research also make sure they have people who qualify as true Native American as explained above. And make sure you talk to the head of the research team going into the field. Stay away from any huge company.
January 25, 2019
Native American Research
There are many Native American Indian Tribes within the United States. We research descent from all these tribes. There are many professional genealogists who will proclaim to be Professional Native Researchers. This is not true.
Ask a professional Native Researcher what Native Language they speak and then ask them to speak it to you. This will prove the truth to you.
Americanancestors.info is owned and operated by Frankie Davis, a fluent speaking Navajo Indian. Tribal enrollment offices scrupulously verify records submitted for enrollment, for accuracy. Native Tribespeople don't trust white people. Hence white researchers are at a distinct disadvantage in gaining any access to in-house tribal records.
Americanancestors.info has a unique Native American Database. Unique because it is a one of a kind database, interconnecting many Native Americans. This has been composed over a decade by experts at americanancestors.info
If I want to speak French, I go to a Frenchman, if I want to speak German, I go to a German. If I want to speak Russian, I go to a Russian. If I want Native Genealogy, I go to a Native who is a Genealogist. Most Genealogists want money, so they will tell you whatever you want to hear, to get your money. As they say, white men & women, speak with forked tongue.
It is sad when an infant is about to be stripped away from foster parents when a genealogy company states they can do the research. This is Fake News. Bigtime fake, for the sake of money. And the Foster Parents end up losing their child in Tribal Court because they can't prove any Native Blood in the Foster Parents. How sad! The Tribal Courts have jurisdiction. They give the parents a little time to prove they are part Native. It is offensive for a Tribal Judge to have a white person try and prove someone is Native without proof. A full blooded Tribally enrolled Genealogy Researcher can do this. Many Genealogy companies are responsible for making false claims and the parents losing their child. Very sad!
If you even thing you could be part native American give us a call. If you don't you will regret it. Tribal members receive hundreds of thousands of scholarships. One of my sons is an Attorney, another is a Surgeon. Without the hundreds of thousands in Native Scholarships this wouldn't have happened. The free medical coverage is also great.
Maybe we should build some WALLS around our reservations and keep all the immigrants out. (Everyone but Native People) We should develop our Native lands and stop people from stealing our natural resources. This way we can sustain our people. People came to our land and stole it. Now they want to keep others out. It figures? Hippocrates. When I put this to radio announcers they shut up quick and try to get me off air as fast as possible. They don't like the truth.
———————————————————————————————————————————————————————————————–
Following is a partial list of Federally Recognized Tribes:
Absentee-Shawnee Tribe of Indians of Oklahoma
Agua Caliente Band of Cahuilla Indians of the Agua Caliente Indian Reservation, California
Ak-Chin Indian Community (previously listed as the Ak Chin Indian Community of the Maricopa (Ak Chin) Indian Reservation, Arizona)
Alabama-Coushatta Tribe of Texas (previously listed as the Alabama-Coushatta Tribes of Texas)
Alabama-Quassarte Tribal Town
Alturas Indian Rancheria, California
Apache Tribe of Oklahoma
Arapaho Tribe of the Wind River Reservation, Wyoming
Aroostook Band of Micmacs (previously listed as the Aroostook Band of Micmac Indians)
Assiniboine and Sioux Tribes of the Fort Peck Indian Reservation, Montana
Augustine Band of Cahuilla Indians, California (previously listed as the Augustine Band of Cahuilla Mission Indians of the Augustine Reservation)
Bad River Band of the Lake Superior Tribe of Chippewa Indians of the Bad River Reservation, Wisconsin
Bay Mills Indian Community, Michigan
Bear River Band of the Rohnerville Rancheria, California
Berry Creek Rancheria of Maidu Indians of California
Big Lagoon Rancheria, California
Big Pine Paiute Tribe of the Owens Valley (previously listed as the Big Pine Band of Owens Valley Paiute Shoshone Indians of the Big Pine Reservation, California)
Big Sandy Rancheria of Western Mono Indians of California (previously listed as the Big Sandy Rancheria of Mono Indians of California)
Big Valley Band of Pomo Indians of the Big Valley Rancheria, California
Bishop Paiute Tribe (previously listed as the Paiute-Shoshone Indians of the Bishop Community of the Bishop Colony, California)
Blackfeet Tribe of the Blackfeet Indian Reservation of Montana
Blue Lake Rancheria, California
Bridgeport Indian Colony (previously listed as the Bridgeport Paiute Indian Colony of California)
Buena Vista Rancheria of Me-Wuk Indians of California
Burns Paiute Tribe (previously listed as the Burns Paiute Tribe of the Burns Paiute Indian Colony of Oregon)
Cabazon Band of Mission Indians, California
Cachil DeHe Band of Wintun Indians of the Colusa Indian Community of the Colusa Rancheria, California
Caddo Nation of Oklahoma
Cahto Tribe of the Laytonville Rancheria
Cahuilla Band of Indians (previously listed as the Cahuilla Band of Mission Indians of the Cahuilla Reservation, California)
California Valley Miwok Tribe, California
Campo Band of Diegueno Mission Indians of the Campo Indian Reservation, California
Capitan Grande Band of Diegueno Mission Indians of California: (Barona Group of Capitan Grande Band of Mission Indians of the Barona Reservation, California; Viejas (Baron Long) Group of Capitan Grande Band of Mission Indians of the Viejas Reservation, California)
Catawba Indian Nation (aka Catawba Tribe of South Carolina)
Cayuga Nation
Cedarville Rancheria, California
Chemehuevi Indian Tribe of the Chemehuevi Reservation, California
Cher-Ae Heights Indian Community of the Trinidad Rancheria, California
Cherokee Nation
Cheyenne and Arapaho Tribes, Oklahoma (previously listed as the Cheyenne-Arapaho Tribes of Oklahoma)
Cheyenne River Sioux Tribe of the Cheyenne River Reservation, South Dakota
Chicken Ranch Rancheria of Me-Wuk Indians of California
Chippewa Cree Indians of the Rocky Boy's Reservation, Montana (previously listed as the Chippewa-Cree Indians of the Rocky Boy's Reservation, Montana)
Chitimacha Tribe of Louisiana
Citizen Potawatomi Nation, Oklahoma
Cloverdale Rancheria of Pomo Indians of California
Cocopah Tribe of Arizona
Coeur D'Alene Tribe (previously listed as the Coeur D'Alene Tribe of the Coeur D'Alene Reservation, Idaho)
Cold Springs Rancheria of Mono Indians of California
Colorado River Indian Tribes of the Colorado River Indian Reservation, Arizona and California
Comanche Nation, Oklahoma
Confederated Salish and Kootenai Tribes of the Flathead Reservation
Confederated Tribes and Bands of the Yakama Nation
Confederated Tribes of Siletz Indians of Oregon (previously listed as the Confederated Tribes of the Siletz Reservation)
Confederated Tribes of the Chehalis Reservation
Confederated Tribes of the Colville Reservation
Confederated Tribes of the Coos, Lower Umpqua and Siuslaw Indians
Confederated Tribes of the Goshute Reservation, Nevada and Utah
Confederated Tribes of the Grand Ronde Community of Oregon
Confederated Tribes of the Umatilla Indian Reservation (previously listed as the Confederated Tribes of the Umatilla Reservation, Oregon)
Confederated Tribes of the Warm Springs Reservation of Oregon
Coquille Indian Tribe (previously listed as the Coquille Tribe of Oregon)
Cortina Indian Rancheria (previously listed as the Cortina Indian Rancheria of Wintun Indians of California)
Coushatta Tribe of Louisiana
Cow Creek Band of Umpqua Tribe of Indians (previously listed as the Cow Creek Band of Umpqua Indians of Oregon)Start Printed Page 5021
Cowlitz Indian Tribe
Coyote Valley Band of Pomo Indians of California
Crow Creek Sioux Tribe of the Crow Creek Reservation, South Dakota
Crow Tribe of Montana
Death Valley Timbi-sha Shoshone Tribe (previously listed as the Death Valley Timbi-Sha Shoshone Band of California)
Delaware Nation, Oklahoma
Delaware Tribe of Indians
Dry Creek Rancheria Band of Pomo Indians, California (previously listed as the Dry Creek Rancheria of Pomo Indians of California)
Duckwater Shoshone Tribe of the Duckwater Reservation, Nevada
Eastern Band of Cherokee Indians
Eastern Shawnee Tribe of Oklahoma
Elem Indian Colony of Pomo Indians of the Sulphur Bank Rancheria, California
Elk Valley Rancheria, California
Ely Shoshone Tribe of Nevada
Enterprise Rancheria of Maidu Indians of California
Ewiiaapaayp Band of Kumeyaay Indians, California
Federated Indians of Graton Rancheria, California
Flandreau Santee Sioux Tribe of South Dakota
Forest County Potawatomi Community, Wisconsin
Fort Belknap Indian Community of the Fort Belknap Reservation of Montana
Fort Bidwell Indian Community of the Fort Bidwell Reservation of California
Fort Independence Indian Community of Paiute Indians of the Fort Independence Reservation, California
Fort McDermitt Paiute and Shoshone Tribes of the Fort McDermitt Indian Reservation, Nevada and Oregon
Fort McDowell Yavapai Nation, Arizona
Fort Mojave Indian Tribe of Arizona, California & Nevada
Fort Sill Apache Tribe of Oklahoma
Gila River Indian Community of the Gila River Indian Reservation, Arizona
Grand Traverse Band of Ottawa and Chippewa Indians, Michigan
Greenville Rancheria (previously listed as the Greenville Rancheria of Maidu Indians of California)
Grindstone Indian Rancheria of Wintun-Wailaki Indians of California
Guidiville Rancheria of California
Habematolel Pomo of Upper Lake, California
Hannahville Indian Community, Michigan
Havasupai Tribe of the Havasupai Reservation, Arizona
Ho-Chunk Nation of Wisconsin
Hoh Indian Tribe (previously listed as the Hoh Indian Tribe of the Hoh Indian Reservation, Washington)
Hoopa Valley Tribe, California
Hopi Tribe of Arizona
Hopland Band of Pomo Indians, California (formerly Hopland Band of Pomo Indians of the Hopland Rancheria, California)
Houlton Band of Maliseet Indians
Hualapai Indian Tribe of the Hualapai Indian Reservation, Arizona
Iipay Nation of Santa Ysabel, California (previously listed as the Santa Ysabel Band of Diegueno Mission Indians of the Santa Ysabel Reservation)
Inaja Band of Diegueno Mission Indians of the Inaja and Cosmit Reservation, California
Ione Band of Miwok Indians of California
Iowa Tribe of Kansas and Nebraska
Iowa Tribe of Oklahoma
Jackson Band of Miwuk Indians (previously listed as the Jackson Rancheria of Me-Wuk Indians of California)
Jamestown S'Klallam Tribe
Jamul Indian Village of California
Jena Band of Choctaw Indians
Jicarilla Apache Nation, New Mexico
Kaibab Band of Paiute Indians of the Kaibab Indian Reservation, Arizona
Kalispel Indian Community of the Kalispel Reservation
Karuk Tribe (previously listed as the Karuk Tribe of California)
Kashia Band of Pomo Indians of the Stewarts Point Rancheria, California
Kaw Nation, Oklahoma
Kewa Pueblo, New Mexico (previously listed as the Pueblo of Santo Domingo)
Keweenaw Bay Indian Community, Michigan
Kialegee Tribal Town
Kickapoo Traditional Tribe of Texas
Kickapoo Tribe of Indians of the Kickapoo Reservation in Kansas
Kickapoo Tribe of Oklahoma
Kiowa Indian Tribe of Oklahoma
Klamath Tribes
Koi Nation of Northern California (previously listed as the Lower Lake Rancheria, California)
Kootenai Tribe of Idaho
La Jolla Band of Luiseno Indians, California (previously listed as the La Jolla Band of Luiseno Mission Indians of the La Jolla Reservation)
La Posta Band of Diegueno Mission Indians of the La Posta Indian Reservation, California
Lac Courte Oreilles Band of Lake Superior Chippewa Indians of Wisconsin
Lac du Flambeau Band of Lake Superior Chippewa Indians of the Lac du Flambeau Reservation of Wisconsin
Lac Vieux Desert Band of Lake Superior Chippewa Indians of Michigan
Las Vegas Tribe of Paiute Indians of the Las Vegas Indian Colony, Nevada
Little River Band of Ottawa Indians, Michigan
Little Traverse Bay Bands of Odawa Indians, Michigan
Lone Pine Paiute-Shoshone Tribe (previously listed as the Paiute-Shoshone Indians of the Lone Pine Community of the Lone Pine Reservation, California)
Los Coyotes Band of Cahuilla and Cupeno Indians, California (previously listed as the Los Coyotes Band of Cahuilla & Cupeno Indians of the Los Coyotes Reservation)
Lovelock Paiute Tribe of the Lovelock Indian Colony, Nevada
Lower Brule Sioux Tribe of the Lower Brule Reservation, South Dakota
Lower Elwha Tribal Community (previously listed as the Lower Elwha Tribal Community of the Lower Elwha Reservation, Washington)
Lower Sioux Indian Community in the State of Minnesota
Lummi Tribe of the Lummi Reservation
Lytton Rancheria of California
Makah Indian Tribe of the Makah Indian Reservation
Manchester Band of Pomo Indians of the Manchester Rancheria, California (previously listed as the Manchester Band of Pomo Indians of the Manchester-Point Arena Rancheria, California)
Manzanita Band of Diegueno Mission Indians of the Manzanita Reservation, California
Mashantucket Pequot Indian Tribe (previously listed as the Mashantucket Pequot Tribe of Connecticut)
Mashpee Wampanoag Tribe (previously listed as the Mashpee Wampanoag Indian Tribal Council, Inc.)
Match-e-be-nash-she-wish Band of Pottawatomi Indians of Michigan
Mechoopda Indian Tribe of Chico Rancheria, California
Menominee Indian Tribe of Wisconsin
Mesa Grande Band of Diegueno Mission Indians of the Mesa Grande Reservation, California
Mescalero Apache Tribe of the Mescalero Reservation, New Mexico
Miami Tribe of Oklahoma
Miccosukee Tribe of Indians
Middletown Rancheria of Pomo Indians of California
Minnesota Chippewa Tribe, Minnesota (Six component reservations: Bois Forte Band (Nett Lake); Fond du Lac Band; Grand Portage Band; Leech Lake Band; Mille Lacs Band; White Earth Band)
Mississippi Band of Choctaw Indians
Moapa Band of Paiute Indians of the Moapa River Indian Reservation, NevadaStart Printed Page 5022
Mohegan Tribe of Indians of Connecticut (previously listed as Mohegan Indian Tribe of Connecticut)
Mooretown Rancheria of Maidu Indians of California
Morongo Band of Mission Indians, California (previously listed as the Morongo Band of Cahuilla Mission Indians of the Morongo Reservation)
Muckleshoot Indian Tribe (previously listed as the Muckleshoot Indian Tribe of the Muckleshoot Reservation, Washington)
Narragansett Indian Tribe
Navajo Nation, Arizona, New Mexico & Utah
Nez Perce Tribe (previously listed as the Nez Perce Tribe of Idaho)
Nisqually Indian Tribe (previously listed as the Nisqually Indian Tribe of the Nisqually Reservation, Washington)
Nooksack Indian Tribe
Northern Cheyenne Tribe of the Northern Cheyenne Indian Reservation, Montana
Northfork Rancheria of Mono Indians of California
Northwestern Band of Shoshoni Nation (previously listed as the Northwestern Band of Shoshoni Nation of Utah (Washakie)
Nottawaseppi Huron Band of the Potawatomi, Michigan (previously listed as the Huron Potawatomi, Inc.)
Oglala Sioux Tribe (previously listed as the Oglala Sioux Tribe of the Pine Ridge Reservation, South Dakota)
Ohkay Owingeh, New Mexico (previously listed as the Pueblo of San Juan)
Omaha Tribe of Nebraska
Oneida Nation of New York
Oneida Tribe of Indians of Wisconsin
Onondaga Nation
Otoe-Missouria Tribe of Indians, Oklahoma
Ottawa Tribe of Oklahoma
Paiute Indian Tribe of Utah (Cedar Band of Paiutes, Kanosh Band of Paiutes, Koosharem Band of Paiutes, Indian Peaks Band of Paiutes, and Shivwits Band of Paiutes (formerly Paiute Indian Tribe of Utah (Cedar City Band of Paiutes, Kanosh Band of Paiutes, Koosharem Band of Paiutes, Indian Peaks Band of Paiutes, and Shivwits Band of Paiutes))
Paiute-Shoshone Tribe of the Fallon Reservation and Colony, Nevada
Pala Band of Mission Indians (previously listed as the Pala Band of Luiseno Mission Indians of the Pala Reservation, California) Pascua Yaqui Tribe of Arizona
Paskenta Band of Nomlaki Indians of California
Passamaquoddy Tribe
Pauma Band of Luiseno Mission Indians of the Pauma & Yuima Reservation, California
Pawnee Nation of Oklahoma
Pechanga Band of Luiseno Mission Indians of the Pechanga Reservation, California
Penobscot Nation (previously listed as the Penobscot Tribe of Maine)
Peoria Tribe of Indians of Oklahoma
Picayune Rancheria of Chukchansi Indians of California
Pinoleville Pomo Nation, California (previously listed as the Pinoleville Rancheria of Pomo Indians of California)
Pit River Tribe, California (includes XL Ranch, Big Bend, Likely, Lookout, Montgomery Creek and Roaring Creek Rancherias)
Poarch Band of Creeks (previously listed as the Poarch Band of Creek Indians of Alabama)
Pokagon Band of Potawatomi Indians, Michigan and Indiana
Ponca Tribe of Indians of Oklahoma
Ponca Tribe of Nebraska
Port Gamble S'Klallam Tribe (previously listed as the Port Gamble Band of S'Klallam Indians)
Potter Valley Tribe, California
Prairie Band Potawatomi Nation (previously listed as the Prairie Band of Potawatomi Nation, Kansas)
Prairie Island Indian Community in the State of Minnesota
Pueblo of Acoma, New Mexico
Pueblo of Cochiti, New Mexico
Pueblo of Isleta, New Mexico
Pueblo of Jemez, New Mexico
Pueblo of Laguna, New Mexico
Pueblo of Nambe, New Mexico
Pueblo of Picuris, New Mexico
Pueblo of Pojoaque, New Mexico
Pueblo of San Felipe, New Mexico
Pueblo of San Ildefonso, New Mexico
Pueblo of Sandia, New Mexico
Pueblo of Santa Ana, New Mexico
Pueblo of Santa Clara, New Mexico
Pueblo of Taos, New Mexico
Pueblo of Tesuque, New Mexico
Pueblo of Zia, New Mexico
Puyallup Tribe of the Puyallup Reservation
Pyramid Lake Paiute Tribe of the Pyramid Lake Reservation, Nevada
Quartz Valley Indian Community of the Quartz Valley Reservation of California
Quechan Tribe of the Fort Yuma Indian Reservation, California & Arizona
Quileute Tribe of the Quileute Reservation
Quinault Indian Nation (previously listed as the Quinault Tribe of the Quinault Reservation, Washington)
Ramona Band of Cahuilla, California (previously listed as the Ramona Band or Village of Cahuilla Mission Indians of California)
Red Cliff Band of Lake Superior Chippewa Indians of Wisconsin
Red Lake Band of Chippewa Indians, Minnesota
Redding Rancheria, California
Redwood Valley or Little River Band of Pomo Indians of the Redwood Valley Rancheria California (previously listed as the Redwood Valley Rancheria of Pomo Indians of California)
Reno-Sparks Indian Colony, Nevada
Resighini Rancheria, California
Rincon Band of Luiseno Mission Indians of the Rincon Reservation, California
Robinson Rancheria (previously listed as the Robinson Rancheria Band of Pomo Indians, California and the Robinson Rancheria of Pomo Indians of California)
Rosebud Sioux Tribe of the Rosebud Indian Reservation, South Dakota
Round Valley Indian Tribes, Round Valley Reservation, California (previously listed as the Round Valley Indian Tribes of the Round Valley Reservation, California)
Sac & Fox Nation of Missouri in Kansas and Nebraska
Sac & Fox Nation, Oklahoma
Sac & Fox Tribe of the Mississippi in Iowa
Saginaw Chippewa Indian Tribe of Michigan
Saint Regis Mohawk Tribe (previously listed as the St. Regis Band of Mohawk Indians of New York)
Salt River Pima-Maricopa Indian Community of the Salt River Reservation, Arizona
Samish Indian Nation (previously listed as the Samish Indian Tribe, Washington)
San Carlos Apache Tribe of the San Carlos Reservation, Arizona
San Juan Southern Paiute Tribe of Arizona
San Manuel Band of Mission Indians, California (previously listed as the San Manual Band of Serrano Mission Indians of the San Manual Reservation)
San Pasqual Band of Diegueno Mission Indians of California
Santa Rosa Band of Cahuilla Indians, California (previously listed as the Santa Rosa Band of Cahuilla Mission Indians of the Santa Rosa Reservation)
Santa Rosa Indian Community of the Santa Rosa Rancheria, California
Santa Ynez Band of Chumash Mission Indians of the Santa Ynez Reservation, California
Santee Sioux Nation, Nebraska
Sauk-Suiattle Indian Tribe
Sault Ste. Marie Tribe of Chippewa Indians, Michigan
Scotts Valley Band of Pomo Indians of CaliforniaStart Printed Page 5023
Seminole Tribe of Florida (previously listed as the Seminole Tribe of Florida (Dania, Big Cypress, Brighton, Hollywood & Tampa Reservations))
Seneca Nation of Indians (previously listed as the Seneca Nation of New York)
Seneca-Cayuga Nation (previously listed as the Seneca-Cayuga Tribe of Oklahoma)
Shakopee Mdewakanton Sioux Community of Minnesota
Shawnee Tribe
Sherwood Valley Rancheria of Pomo Indians of California
Shingle Springs Band of Miwok Indians, Shingle Springs Rancheria (Verona Tract), California
Shinnecock Indian Nation
Shoalwater Bay Indian Tribe of the Shoalwater Bay Indian Reservation (previously listed as the Shoalwater Bay Tribe of the Shoalwater Bay Indian Reservation, Washington)
Shoshone Tribe of the Wind River Reservation, Wyoming
Shoshone-Bannock Tribes of the Fort Hall Reservation
Shoshone-Paiute Tribes of the Duck Valley Reservation, Nevada
Sisseton-Wahpeton Oyate of the Lake Traverse Reservation, South Dakota
Skokomish Indian Tribe (previously listed as the Skokomish Indian Tribe of the Skokomish Reservation, Washington)
Skull Valley Band of Goshute Indians of Utah
Snoqualmie Indian Tribe (previously listed as the Snoqualmie Tribe, Washington)
Soboba Band of Luiseno Indians, California
Sokaogon Chippewa Community, Wisconsin
Southern Ute Indian Tribe of the Southern Ute Reservation, Colorado
Spirit Lake Tribe, North Dakota
Spokane Tribe of the Spokane Reservation
Squaxin Island Tribe of the Squaxin Island Reservation
St. Croix Chippewa Indians of Wisconsin
Standing Rock Sioux Tribe of North & South Dakota
Stillaguamish Tribe of Indians of Washington (previously listed as the Stillaguamish Tribe of Washington)
Stockbridge Munsee Community, Wisconsin
Summit Lake Paiute Tribe of Nevada
Suquamish Indian Tribe of the Port Madison Reservation
Susanville Indian Rancheria, California
Swinomish Indian Tribal Community (previously listed as the Swinomish Indians of the Swinomish Reservation of Washington)
Sycuan Band of the Kumeyaay Nation
Table Mountain Rancheria of California
Tejon Indian Tribe
Te-Moak Tribe of Western Shoshone Indians of Nevada (Four constituent bands: Battle Mountain Band; Elko Band; South Fork Band and Wells Band)
The Chickasaw Nation
The Choctaw Nation of Oklahoma
The Modoc Tribe of Oklahoma
The Muscogee (Creek) Nation
The Osage Nation (previously listed as the Osage Tribe)
The Quapaw Tribe of Indians
The Seminole Nation of Oklahoma
Thlopthlocco Tribal Town
Three Affiliated Tribes of the Fort Berthold Reservation, North Dakota
Tohono O'odham Nation of Arizona
Tolowa Dee-ni' Nation (previously listed as the Smith River Rancheria, California)
Tonawanda Band of Seneca (previously listed as the Tonawanda Band of Seneca Indians of New York)
Tonkawa Tribe of Indians of Oklahoma
Tonto Apache Tribe of Arizona
Torres Martinez Desert Cahuilla Indians, California (previously listed as the Torres-Martinez Band of Cahuilla Mission Indians of California)
Tulalip Tribes of Washington (previously listed as the Tulalip Tribes of the Tulalip Reservation, Washington)
Tule River Indian Tribe of the Tule River Reservation, California
Tunica-Biloxi Indian Tribe
Tuolumne Band of Me-Wuk Indians of the Tuolumne Rancheria of California
Turtle Mountain Band of Chippewa Indians of North Dakota
Tuscarora Nation
Twenty-Nine Palms Band of Mission Indians of California
United Auburn Indian Community of the Auburn Rancheria of California
United Keetoowah Band of Cherokee Indians in Oklahoma
Upper Sioux Community, Minnesota
Upper Skagit Indian Tribe
Ute Indian Tribe of the Uintah & Ouray Reservation, Utah
Ute Mountain Ute Tribe (previously listed as the Ute Mountain Tribe of the Ute Mountain Reservation, Colorado, New Mexico & Utah)
Utu Utu Gwaitu Paiute Tribe of the Benton Paiute Reservation, California
Walker River Paiute Tribe of the Walker River Reservation, Nevada
Wampanoag Tribe of Gay Head (Aquinnah)
Washoe Tribe of Nevada & California (Carson Colony, Dresslerville Colony, Woodfords Community, Stewart Community, & Washoe Ranches)
White Mountain Apache Tribe of the Fort Apache Reservation, Arizona
Wichita and Affiliated Tribes (Wichita, Keechi, Waco & Tawakonie), Oklahoma
Wilton Rancheria, California
Winnebago Tribe of Nebraska
Winnemucca Indian Colony of Nevada
Wiyot Tribe, California (previously listed as the Table Bluff Reservation—Wiyot Tribe)
Wyandotte Nation
Yankton Sioux Tribe of South Dakota
Yavapai-Apache Nation of the Camp Verde Indian Reservation, Arizona
Yavapai-Prescott Indian Tribe (previously listed as the Yavapai-Prescott Tribe of the Yavapai Reservation, Arizona)
Yerington Paiute Tribe of the Yerington Colony & Campbell Ranch, Nevada
Yocha Dehe Wintun Nation, California (previously listed as the Rumsey Indian Rancheria of Wintun Indians of California)
Yomba Shoshone Tribe of the Yomba Reservation, Nevada
Ysleta del Sur Pueblo (previously listed as the Ysleta Del Sur Pueblo of Texas)
Yurok Tribe of the Yurok Reservation, California
Zuni Tribe of the Zuni Reservation, New Mexico
Native Entities Within the State of Alaska Recognized and Eligible To Receive Services From the United States Bureau of Indian Affairs
Agdaagux Tribe of King Cove
Akiachak Native Community
Akiak Native Community
Alatna Village
Algaaciq Native Village (St. Mary's)
Allakaket Village
Alutiiq Tribe of Old Harbor (previously listed as Native Village of Old Harbor and Village of Old Harbor)
Angoon Community Association
Anvik Village
Arctic Village (See Native Village of Venetie Tribal Government)
Asa'carsarmiut Tribe
Atqasuk Village (Atkasook)
Beaver Village
Birch Creek Tribe
Central Council of the Tlingit & Haida Indian Tribes
Chalkyitsik Village
Cheesh-Na Tribe (previously listed as the Native Village of Chistochina)
Chevak Native Village
Chickaloon Native Village
Chignik Bay Tribal Council (previously listed as the Native Village of Chignik)
Chignik Lake Village
Chilkat Indian Village (Klukwan)
Chilkoot Indian Association (Haines)
Chinik Eskimo Community (Golovin)
Chuloonawick Native Village
Circle Native Community
Craig Tribal Association (previously listed as the Craig Community Association)
Curyung Tribal Council
Douglas Indian Association
Egegik Village
Eklutna Native Village
Emmonak Village
Evansville Village (aka Bettles Field)
Galena Village (aka Louden Village)
Gulkana Village
Healy Lake Village
Holy Cross Village
Hoonah Indian Association
Hughes Village
Huslia Village
Hydaburg Cooperative Association
Igiugig Village
Inupiat Community of the Arctic Slope
Iqurmuit Traditional Council
Ivanoff Bay Tribe (previously listed as the Ivanoff Bay Village)
Kaguyak Village
Kaktovik Village (aka Barter Island)
Kasigluk Traditional Elders Council
Kenaitze Indian Tribe
Ketchikan Indian Corporation
King Island Native Community
King Salmon Tribe
Klawock Cooperative Association
Knik Tribe
Kokhanok Village
Koyukuk Native Village
Levelock Village
Lime Village
Manley Hot Springs Village
Manokotak Village
McGrath Native Village
Mentasta Traditional Council
Metlakatla Indian Community, Annette Island Reserve
Naknek Native Village
Native Village of Afognak
Native Village of Akhiok
Native Village of Akutan
Native Village of Aleknagik
Native Village of Ambler
Native Village of Atka
Native Village of Barrow Inupiat Traditional Government
Native Village of Belkofski
Native Village of Brevig Mission
Native Village of Buckland
Native Village of Cantwell
Native Village of Chenega (aka Chanega)
Native Village of Chignik Lagoon
Native Village of Chitina
Native Village of Chuathbaluk (Russian Mission, Kuskokwim)
Native Village of Council
Native Village of Deering
Native Village of Diomede (aka Inalik)
Native Village of Eagle
Native Village of Eek
Native Village of Ekuk
Native Village of Ekwok (previously listed as Ekwok Village)
Native Village of Elim
Native Village of Eyak (Cordova)
Native Village of False Pass
Native Village of Fort Yukon
Native Village of Gakona
Native Village of Gambell
Native Village of Georgetown
Native Village of Goodnews Bay
Native Village of Hamilton
Native Village of Hooper Bay
Native Village of Kanatak
Native Village of Karluk
Native Village of Kiana
Native Village of Kipnuk
Native Village of Kivalina
Native Village of Kluti Kaah (aka Copper Center)
Native Village of Kobuk
Native Village of Kongiganak
Native Village of Kotzebue
Native Village of Koyuk
Native Village of Kwigillingok
Native Village of Kwinhagak (aka Quinhagak)
Native Village of Larsen Bay
Native Village of Marshall (aka Fortuna Ledge)
Native Village of Mary's Igloo
Native Village of Mekoryuk
Native Village of Minto
Native Village of Nanwalek (aka English Bay)
Native Village of Napaimute
Native Village of Napakiak
Native Village of Napaskiak
Native Village of Nelson Lagoon
Native Village of Nightmute
Native Village of Nikolski
Native Village of Noatak
Native Village of Nuiqsut (aka Nooiksut)
Native Village of Nunam Iqua (previously listed as the Native Village of Sheldon's Point)
Native Village of Nunapitchuk
Native Village of Ouzinkie
Native Village of Paimiut
Native Village of Perryville
Native Village of Pilot Point
Native Village of Pitka's Point
Native Village of Point Hope
Native Village of Point Lay
Native Village of Port Graham
Native Village of Port Heiden
Native Village of Port Lions
Native Village of Ruby
Native Village of Saint Michael
Native Village of Savoonga
Native Village of Scammon Bay
Native Village of Selawik
Native Village of Shaktoolik
Native Village of Shishmaref
Native Village of Shungnak
Native Village of Stevens
Native Village of Tanacross
Native Village of Tanana
Native Village of Tatitlek
Native Village of Tazlina
Native Village of Teller
Native Village of Tetlin
Native Village of Tuntutuliak
Native Village of Tununak
Native Village of Tyonek
Native Village of Unalakleet
Native Village of Unga
Native Village of Venetie Tribal Government (Arctic Village and Village of Venetie)
Native Village of Wales
Native Village of White Mountain
Nenana Native Association
New Koliganek Village Council
New Stuyahok Village
Newhalen Village
Newtok Village
Nikolai Village
Ninilchik Village
Nome Eskimo Community
Nondalton Village
Noorvik Native Community
Northway Village
Nulato Village
Nunakauyarmiut Tribe
Organized Village of Grayling (aka Holikachuk)
Organized Village of Kake
Organized Village of Kasaan
Organized Village of Kwethluk
Organized Village of Saxman
Orutsararmiut Traditional Native Council (previously listed as Orutsararmuit Native Village (aka Bethel))
Oscarville Traditional Village
Pauloff Harbor Village
Pedro Bay Village
Petersburg Indian Association
Pilot Station Traditional Village
Platinum Traditional Village
Portage Creek Village (aka Ohgsenakale)
Pribilof Islands Aleut Communities of St. Paul & St. George Islands
Qagan Tayagungin Tribe of Sand Point Village
Qawalangin Tribe of Unalaska
Rampart Village
Saint George Island (See Pribilof Islands Aleut Communities of St. Paul & St. George Islands)
Saint Paul Island (See Pribilof Islands Aleut Communities of St. Paul & St. George Islands)
Seldovia Village Tribe
Shageluk Native Village
Sitka Tribe of Alaska
Skagway Village
South Naknek Village
Stebbins Community Association
Sun'aq Tribe of Kodiak (previously listed as the Shoonaq' Tribe of Kodiak)
Takotna Village
Tangirnaq Native Village (formerly Lesnoi Village (aka Woody Island))
Telida Village
Traditional Village of Togiak
Tuluksak Native Community
Twin Hills Village
Ugashik Village
Umkumiut Native Village (previously listed as Umkumiute Native Village)
Village of Alakanuk
Village of Anaktuvuk Pass
Village of AniakStart Printed Page 5025
Village of Atmautluak
Village of Bill Moore's Slough
Village of Chefornak
Village of Clarks Point
Village of Crooked Creek
Village of Dot Lake
Village of Iliamna
Village of Kalskag
Village of Kaltag
Village of Kotlik
Village of Lower Kalskag
Village of Ohogamiut
Village of Red Devil
Village of Salamatoff
Village of Sleetmute
Village of Solomon
Village of Stony River
Village of Venetie (See Native Village of Venetie Tribal Government)
Village of Wainwright
Wrangell Cooperative Association
Yakutat Tlingit Tribe
Yupiit of Andreafski
January 18, 2019
Billion Dollar Genealogy Companies for Hire
The following is a list of Companies that do research. You decide if you want their help based on these revealing facts.
Ancestry.com is estimated to be worth over 2 Billion Dollars. Most of the people at this company are Mormons. They generate most of their income through annual Subscriptions.
They also sell DNA Kits and make millions doing this. The truth about DNA you will never hear. DNA is over 20 years away from being accurate. Why do you think these DNA companies keep changing their DNA Algorithms and all of a sudden, you have more connections? Why can't these DNA companies tell which Native American Tribe a client belongs to if Native? Maybe you are not told because this company wants to make Money from your purchase? Does this sound like a Car salesman?
Their other revenue is through a genealogy company called Progenealogy. This needs to be investigated further for nefarious behavior. A few years ago, ancestry.com along with the consultancy of a prominent member of this company's leadership, set up a genealogy resource consisting of over 3,000 professional genealogists where individuals could take bids for professional research and record retrieval. Many of these professionals quit their normal jobs and went into Professional Genealogy full time. Ancestry.com collected all the contact information from these professionals and a network that covered most of the world was formed. At the same time, unbeknown to these professional's, ancestry.com was busy pursuing the purchase of progenealogist. Once ancestry.com acquired this new research company they closed down their established network, which was called "Expert Connect" Over 2,700 people were instantly unemployed and desperate. About 300 were smart enough not to trust ancestry.com and didn't put all their eggs in the one basket. This is the pattern at ancestry.com. Ancestry.com buys out or tries to buyout any company that is a competitor. Now is this progenealogist any good? You will need to decide for yourself. Once this company was brought by ancestry.com they could not handle the amount of clients. Many college students with no field experience were retained by ancestry.com. When you retain the services of Ancestry.com you speak to a case manager. You do not speak with your research or research team. Hence much is lost, and quality suffers. They never do field search. I believe they try and use the network information ancestry.com collected from Expert Connect to do the field research and collect records. Third Party researchers are never paid enough and hence cut corners.
I have personally consulted Ancestry.com DNA professionals. I believe they are guessing and really don't know what they are doing. Except to make the company money.
MyHeritage.com is another big subscription website with DNA available. This company is located in Israel. Do you really want that? And they have jumped on the DNA bandwagon to make money.
Legacy Tree Genealogists is a classic example of other large genealogy companies in Utah. They took many college graduates who have no field experience.
The subscription websites are fine if you know how to totally utilize them. The problem is DNA is inaccurate and the research services suck. Yes Sucks! The truth is you might as well sit at your computer in your office and save your money. That is what most of these researchers do.
The key to successful ancestry is to have someone who travels and there are very few who do. They will cost you money, but save you tens of thousands of dollars because they are experienced in every State. This means saving money and time.
There is only about 10% of genealogy records available on these subscription websites. So where are the rest of your ancestors records? They are in Courthouses across the country. They are in Historical Society's across the country. And many other places synonymous with where your ancestors lived. The only way to make sure, you have the right ancestors, is to recon the area your ancestors lived, and yet your ancestors records could be thousands of miles from where they lived. Only a professional researcher who has spent years traveling in and out of these repositories can truly give you the accuracy that is critical in this ancestral field. This is what makes americanancestors.info unique at finding rare documents of your ancestors.
My inside sources tell me that americanancestors.info cares about you so much that they are introducing a Free, Yes Free, research service for People.
The Mandarin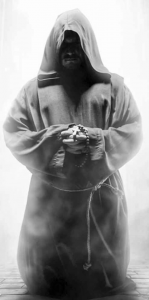 January 11, 2019
The Mandarin
1. Who is the most exceptional Genealogist in the U.S.?
2. Who has the ability to unravel impossible mysteries?
3. Who is the most sought after Genealogy Expert in the U.S.?
4. Who appears to have a crystal ball understanding of problems?
5. Who is the very best to help you with your research?
6. I have discovered the hidden truth. The Mandarin works through this company and by directly asking for the Mandarin, who only works on special requests, you will have gained the skills of the Mandarin who is generally reserved for special clients. Call 801 836-1996 and ask for the Mandarin.
January 9, 2019
How do I find my biological parents?
1. There are two ways to find your parent's. A Hard and an easier way. But there are no real easy ways to do this.
2. You could take years looking, going down the wrong paths. Expending tens of thousands of dollars.
3. You can use DNA and do reverse genealogy.
4. You can get lucky.
5. Or you can be wise and consult an expert. Preferably someone who was adopted themselves. You need someone who knows how you feel. You need to talk to someone who works for Americanancestors.info They will find your parents or lost family member.
6. These specialists will find your missing family member and save you tens of thousands of dollars.
Are you related to President Trump?
1. You start with your parents and your grandparents.
2. You look at the genealogy of President Trumps mother and father.
3. You try to find a match.
4. How easy is it to find a match to someone in President Trumps genealogy?
5. Donald Trump's maternal line comes from Scotland.
6. Donald Trump's paternal line comes from Germany.
7. If you have German ancestry you may find you are related to Donald Trump.
8. If you have Scottish ancestry there is a very good chance that you could be related to Donald Trump.
9. How do you find your Scottish or German Ancestry?
10. Contact americanancestors.info or call 801 8361996.
January 6, 2019
I have Native DNA Now What?
1. You can tell all your friends and relatives you are part Native!
What this does NOT PROVE!
1. It does not prove which tribe you are from.
2. The percentage of Indian Blood is not accurate
3. It will not be accepted by any Tribe for Enrollment
What this proves!
4. Somewhere in your family lineage, on at least one line, you have a full blooded Native American Ancestor. Probably a woman.
5. It is a guide only. But if you want Enrollment, do not procrastinate and wait. Tribes often change their Enrollment Criteria and make it harder or close their Enrollment Roles completely. Be wise and do what is necessary now.
6. You have an opportunity to find your Native Ancestors.
7. Americanancestors.info has two packages that could help you greatly.
8. Americanancestors.info can perform the research for you.
9. Americanancestors.info can perform a feasibility study on your Native Ancestry to determine your chances of Enrollment.
January 1, 2019
Applying for European Citizenship Passport
1. Are you a United States Citizen who is descended from a parent or grandparent who immigrated to the United States?
2. Are you trying to find your parent or grandparents U.S. Naturalization records?
3. Do you want a European Passport by qualifying for citizenship of a European Union Country?
4. If you wish to apply for dual citizenship of a European Union County you will need to establish that either you or your parent were born before they were granted Naturalization and became a citizen of the United States. To do this you will need your ancestors Naturalization records as part of your application.
5. The problem with Naturalization's in the United States is that there are no jurisdictional boundaries. This means your Ancestor could have applied for Naturalization anywhere within the United States. As an example: A person could apply to be naturalized in New York City at any different court. He could then move and receive their final naturalization in San Francisco.
6. So where is the Naturalization record of your ancestors?
7. Most of the time it is probably near where they lived.
8. What happens if your ancestor was never Naturalized?
9. The experts at Americanancestors.info know how to answer all these questions and know how to find the right records. 801 836-1996.
10. The is very important and people should leave this to the experts.
December 29, 2018
What is the Meaning of Your Family Name?
Have you ever wondered about the meaning of your last name?  Do you know where your family name came from?
Surname meanings often tell a story about your family, can give clues about your family's origins, what they were known for in the region and even insights into genealogical roots.
If you haven't investigated your surname, there are many online resources that you may use:
If you are interested in looking further into your family history and genealogy, contact us for a free genealogy project consultation.  Make 2012 the year that you find your ancestors!
January 19, 2012
Where Should I Start Finding My Family History?
In genealogy, you start with yourself and work backward proving the connection between every generation with source documentation. These sources are the life and breath of true genealogical research that prove or disprove your blood line between yourself and your parents, grandparents, etc.
At some point, you will need to spend some money but you may be able to accomplish your own personal research at least until your grandparents came to America, depending upon availability of records. However, don't forget that you have 2 sets of grandparents, 4 sets of great grandparents, 8 sets of great, great grandparents and with every generation you go back in time the number doubles.
When you discover the depth of relationships and accounting for each direct ancestor and if you do not have access to genealogical records or repositories, then wisdom says, "Hire a genealogist who knows what they are doing." Professional Genealogists are attuned and through experience know where to find your ancestral records.
You need to have gathered all the information you can about your grandparent after they arrived in theUSand the families they have had since their arrival, before you attempt to accomplish genealogy from across the Atlantic.
This information should be input onto a Pedigree Chart complete with "birth, marriage, death, burial and death DATE and PLACE where each of these events occurred. It is also best to take a few classes in how genealogy is researched.
Some public libraries offer classes. The Family History Center in Salt Lake City, Utah is very helpful and may offer classes in your area or you can also contact the Historical or Genealogical society in your local area. Most are very helpful.
Until you know where your Grandparents lived across theAtlanticand an in-depth genealogical research with source documentation has been accomplished by a paid professional genealogist or yourself, there is no reason to attempt a trip.
Genealogical libraries are not like what you see on the TV show "Who Do You Think You Are" it takes a lot more planning and research than that which is shown in the 40 minute show.  If you are interested in getting started on finding your own ancestors, contact us for a free consultation today.  We look forward to hearing from you!
September 22, 2011
Professional Genealogists: How To Choose A Professional
There are many different types of Genealogist and a person looking to retain the services of a Professional Genealogist needs to be aware of the differences.
You could be looking into Adoption Research, you could be looking at a brick wall in your Family Tree, you may simply not have the time to do your Family History yourself and be looking for someone to do this for you. You may want to provide a Family Tree or History as a gift.
Most Genealogists concentrate on deceased individuals. A few Genealogists specialize on Ancestors who lived after 1930 and living individuals. And a select few do both. Unfortunately, many of the Group that specializes on deceased individuals, thinks they are experts at finding living people, and this is simply not true.
Professional Genealogists are like Doctors, Dentists, and Attorney's. There are excellent Doctors, Dentists, and Attorney's and then there are some that are really bad. There are some that are honest and there are some who are dishonest.
The following is a list of Professional Genealogists and their ranking.
The Young, Business Genealogist
This is a person desperate for a Job, who is trying to get you to part with your money. They know very little. These are the type of Researchers who will look for a Family Tree Online. Unfortunately, less than 1% of Online Family Trees are Creditable and correct. 
The Hobby Professional Genealogist
This is a person who has researched their own Family Tree for years and has now decided to do research for others. This is the largest group of researchers. Unfortunately these researchers have little or no experience in overcoming a genealogy roadblock or problems. If the research problem is not in their own Family Tree, they won't know how to overcome the problem. Good intentioned people, but a long way from the best.
The Local Amateur Researcher
Those who have a reasonable idea of how to research, but lacking the resources to do so. If the Researcher lives in the area your ancestor lived, they can help you, however, if you want a Full Family Tree this group will be of limited help to you. They will use online databases and order a vital record only. Unfortunately, 99% of Records are not online. This normally leads to a wrong conclusion and an incorrect Family Tree. A genealogist draws conclusions based upon the evidence available to them. If you lack access to all the necessary records, you do not have all the pieces to the jigsaw puzzle.
Researcher's with access to the Family History Library in Salt Lake City, Utah. This is the world's largest genealogy library. This Library contains millions of microfilms and books for every County in the United States as well as records for Every main country in the World. Most of these researchers are researchers working under a qualified Genealogist. These Researchers are ranked as medium level researchers.
Top Level Researchers
There are very few Researchers at this level. The best way to explain this type of researcher is as follows:
 – The researcher will start with an analysis of the information provided.
 -The researcher will then prepare a research strategy.
 -The researcher will then utilize online resources including paid sites to  advance the research as far as possible. This means actual proof of relationships between generations. An example of this may be Birth, Death & Marriage Certificates.
 -The researcher will then spend considerable time on ordering records from different resources throughout the United States. An Expert will understand which resources and repositories to use.
 -The researcher will then visit the Family History Library in Salt Lake City and utilize all the records available.
 -The researcher will then travel to whichever States that your Ancestors lived in. Nothing compensates for this type of research and sometimes this is the only way to find original records.
These type of researchers are worth every dollar of their price. 
How Much Should You Spend on a Professional Genealogy Researcher? 
What Do You Get for Your Money?
The Young, Business Genealogist expect to pay between $100-300 or $10-15 an hour
 
The Hobby Professional Genealogist expect to pay between $200-650  or $10-15 an hour
 
The Local Amateur Researcher expect to pay between $500-2000 or $20-25 an hour
 
Top Level Researchers expect to pay between $2000-50000 or $100 an hour
Native American Research
Researchers who charge under $1,500  are amateur genealogists turned professional. They are not specialist Native American Researchers. If you have had trouble finding your Native American ancestors, and you hire one of these researchers, you have just wasted your money. 
Native American Research is a Specialist's field. Normal Professional Genealogists cannot do this type of research. Top level Genealogy Researchers understand this and will decline Native American Projects because they understand that a Specialist is needed. However there are some Level 4-5 researchers who can do this type of research, because they are a Specialist Native American Researcher.
There are three types of Specialist who can do Native American Research.
 – Those who work with a Tribe.
 -Those who are full blooded Native American
 -Those with five or more years with extensive Native American Research experience.
It is highly recommended that you retain the services of a Full Blooded Native American Researcher. Unfortunately there are only 2-3 in the United States.
American Ancestors has retained the services of a full blooded, Native American Indian Researcher
One advantage of having a full blooded Native American is the communication between a researcher and a tribe. A tribal person will not give information to a white researcher. There is a huge mistrust of white people amongst Native American Tribes because of the many depravations inflicted on them by white men. The mistrust is huge.
There are two types of Native American Research.
Normal Native American research and Advanced Native American Research.
Sometimes it is critical to go to the Tribal Area or to the Location your Ancestors lived. This is always the recommended path when deciding what type of Native American Project to pursue. On site research always increases the chances of success.
These projects can range between $2,000 to $4,500  
If you want to pay $300 for a Native American Project Save your money. Researchers who charge this are not Specialist Native American Researchers.
Reasons for these type of Native American Projects range from 8A Minority Status for Business's; Tribal Enrollment; Adoption of Native American Children; simply knowing your Native American Heritage.
Adoption Research
If you are really serious about finding your biological parents, siblings, or children, you will need to pay a large fee for this research. This type of research is extremely difficult and only an Adoption Specialist Researcher can do this sort of research. $200-300 Researchers are not Specialist. Much time and travelling is required to have a chance at success.
Any creditable Adoption Researcher normally charges above $7,000.00. 
If you are considering hiring any level of Genealogist or Researcher, please keep the above ideas in mind so that you know what to expect and what types of questions to ask.  At American Ancestors, we hope that you will contact us if you have any questions about our services or services you may be considering retaining for your family history research.
December 10, 2010
Courthouse Fires and Lost Records: The World of the Master Genealogist
All throughout history, and all throughout genealogy there have been fires that have destroyed courthouses and consequently, vital genealogical records of our ancestors.
These Courthouse fires have brought heartbreak to many a genealogist and family historian. Oh the joy of finding out that your ancestor has record's in a courthouse, then oh the pain and anguish when you come to find out that the Courthouse burnt down along with the vital records you needed to advance your family pedigree, or to find a christening record or relatives.
As a Professional Researcher, I have come across more destruction of genealogical records in Courthouse fires than you would like to poke a stick at! If you are a serious researcher of your family's history, at some point you have come across the destruction of those vital records in a courthouse fire. If you haven't, you more than likely will, at some point
In your future research. If not, you are extremely fortunate; maybe you found a lost christening record or a military record. Maybe from WWI or WWII.  People ask me, "The records were destroyed in a fire, and I can't go back any further, what do I do?" The answer is simple. You hire a very good genealogy researcher or a Master Genealogist. Hiring the right one for this type of research is very difficult.
Most Professional Genealogy researchers, and I know most of them will be annoyed that I am writing this, cannot do this. They aren't qualified. Forget accreditation, which just means the person passed a test. There are no Courthouse fire situations on those test papers. It is my opinion that only about one in a hundred Professional researchers are qualified to do this sort of research. If you can find this 1% of Professional Genealogist it is well worth whatever you have, to pay them. I put these Genealogist in a class all their own. I title them, "Master Genealogist" They do more than find relatives, death notices, obituary, census, descendants, birth certificate or birth records, army records, including WWI and WWII. If you want to find normal records for easy research like trying to find relatives, death notices, immigrants, obituary, birth certificate or birth record, death record, church records, descendants than just hire the average.
In a recent project I had the case of two Courthouse fires in the same County. Not one, but two. That alone has inspired me to inform the honest seeker of their ancestors about this issue, and to be aware of wasting money and finding nothing. It is my intention of pointing you in the right direction, so you can smash down those "Brick Walls" and to give you the right tool to do it. There are reasons a Master Genealogist can find out information when the other 99% cannot in the case of Courthouse Fires. A Master Genealogist can also break down other Brick Walls. I could elaborate on researching ancestors where there has been a Courthouse Fire, but I will not. Great tact and specialized knowledge is required to overcome a Courthouse Fire to find Genealogical information. A Master Genealogist has this knowledge. Most times, there is only one chance to get the required information. It is too great a risk to allow a less qualified researcher to attempt to acquire the Genealogical knowledge required. Once the chance is gone it will never be available again. I will not let people do that.
Following a set guideline that a Master Genealogist uses, I was able to modify the project I accepted, to overcome two Courthouse Fires. Many people had worked on this Project without success for 25 years because of the Destruction of the Records.
Now, I must warn you all, some establishments hide behind Courthouse Fires. They just don't want to help you or are too busy. A fire is an easy way to stop someone from seeking information.
Persistence is sometimes required. Remember a Professional Genealogy researcher will most times get more than an amateur. Of course a Master Genealogist is your best bet, if you are willing to pay for one. Remember, you get what you pay for. If a less expensive researcher or less qualified researcher gets your family tree wrong early on, your whole family history could be wrong. Do you want to run that risk? Currently there are only two organizations in the USA, one in New Zealand and Australia, and one in Great Britain that certify Genealogist. The Governments do not certify these! Although they have good researchers, very few of them are a Master Genealogist. Sometime in the near future, I hope to be able to start a World Wide Master Genealogist Society. This will allow the general public to hire a competent Genealogist who can handle their specific "Brick Wall" Projects.
How Can I Identify A Master Genealogist?
Warning! If I were to hire someone for this type of research, I wouldn't accept a quote, or qualifications on paper. If they sent me forms to fill out I wouldn't hire them. That won't work on this type or research. You ask why? Ask a Master Genealogist!
Your only way is to talk to the actual researcher.
Now I need to finish, but first. The Biggest Fire in regards to Genealogy in History. The LDS or Mormon Church wasn't able to copy many of these records. The Four Courts Fire in Dublin, Ireland. 30 June 1922 was a catastrophe! 90% of all Irish Records were destroyed. The Government had previously passed an act of Parliament that required all churches to send their church records to Dublin to be stored by the Government. These records were lost forever. What most people don't know is that immediately, the Minister for History, immediately started reconstruction of these records through different methods. This project continues today. So far about half of the records that were lost in this fire have been replaced. Ireland is difficult to trace ancestors in.Much better to hire a very competent Master Genealogist. That will of course cost a lot.
Some things are easier than others. A search of a Marriage Record in Ireland is the easiest. Native American Research is very similar to Courthouse Fires. The Government has the records. I will say that again. The Government has the records. Getting them is difficult unless they are Cherokee or Choctaw. Thankfully, we have the best Native American Researcher in the USA, as well as our own self developed Native American Database's.
Similar to Ireland, normally a marriage record can be found for a Native American. The same as a death record or census. There are many now claiming a Native American Pedigree. The LDS or Mormon Church has large records on Cherokee research. But Looking for the needle in a haystack isn't fun.
We have many search requests for Native American ancestors, USA ancestor search's, Australian ancestor search's, Irish genealogical research, Scottish People, English genealogical research. Those that have roots in Native American Ancestry as well as roots in African American Ancestry. We have Scottish people who like us to do an ancestral chart as well as Welsh who like ancestral charts. Lots of Irish immigrants & English, and European immigrants ask us, "please find my family" or please help me find my family". Family Genealogy, family search, family tree, social security death index, Church records, court records, we do all these things. In the coming months I will be writing articles on family genealogy, family search, family tree, social security death index, Church records, court records, & Family History. It won't be difficult to find my article. To find my articles just come to American Ancestors. Soon I will also have a new article titled "Name History" This will deal with finding that hard individual in History, so look out for "Name History". Genealogy is growing, be a part of the trend, but do it right.
November 14, 2010